Join Us for Worship
Saturday evening worship
in the Fellowship Hall at 5 pm
Sunday morning worship in the Sanctuary at 9 am
Sunday School classes for all ages at 10:15 am
Lenten Schedule
Wednesday Midweek
10 am and 7 pm

March 10

March 17
March 24
Maundy Thursday
April 1 7 pm only
Good Friday
April 2 10 am and 7 pm
Easter Weekend
No Saturday Service, Easter Breakfast, or
Sunday School.
Easter Sunday worship services at
7 am, 9 am, and 11 am
Sign up sheets will be available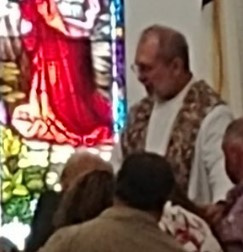 Can't Make it to Worship?

Live Sunday Worship is broadcast at 9 am Sunday morning on KCAF, FM 100.1
Or

Listen to us Here on Icecast

If the Icecast players above don't work,
please try going directly to

https://hwsrv-826919.hostwindsdns.com/public/stpaulykt

The Icecast player and link above may or may not work in some browsers, and that may change as browser updates are released, so if the player doesn't work in one web browser, please try another. Firefox and Chrome seem to work best.
On Tuesday, January 19, we moved our audio stream to a new address.
For anyone using the Xiia app on their phone, you will need to add a new Favorite so that you can access our new audio stream. In Xiia, go to FAVORITES, click the + to add a new Favorite, and for the URL enter http://104.168.164.252:8000/radio.mp3. Click NEXT and enter a name for the new favorite. SAVE the changes. When you click on the new Favorite, the service should play.